Welcome
  TO
KINGSWOOD
For over 35 years, our transformative trips have encouraged both adults and young people to build confidence and resilience by taking on fun challenges. With nine activity centres across the UK, plus a Château in France, we provide unbeatable life changing experiences for everyone. 

It's official! The Government has confirmed that overnight residentials will go ahead as planned on 17th May (full guidance can be read here, pg 47 onwards).
To see the steps we are taking to make your visit as safe as possible, you can read our latest policy here.
Making a new booking? You can read all about our Book with Confidence guarantee here.
If you have an existing booking with us, we'll be in touch soon to discuss next steps with you. If you'd like to discuss a new trip, please use Live Chat at the bottom of the page to talk to our team, or email sales@kingswood.co.uk. We are so excited to welcome you back to Kingswood! 

Please be aware that we are currently operating with a much smaller team than usual, so our phone lines are closed, but you can still contact us via email (customerservices@inspiring-learning.com), or our Contact Us form. 
ADVENTURE
  FOR
everyone
We welcome young people from schools, groups, international visitors and adults. During the holidays we also offer kids only camps and family adventures weekends.
Play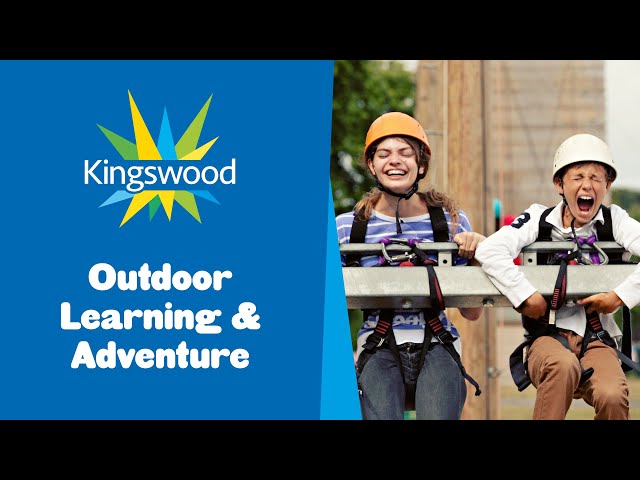 I'd like to say a big thank you to the Kingswood staff and to all of the leaders who came to help make it such a wonderful weekend for the girls.
Join our
TEAM
We're on the lookout for inspirational and dedicated people to join our team.
CLICK HERE TO APPLY
RECENT KINGSWOOD NEWS
For all the latest Kingswood news, features and offers, visit our blog