Welcome
  TO
KINGSWOOD
For over 35 years, our transformative trips have encouraged both adults and young people to build confidence and resilience by taking on fun challenges. With nine activity centres across the UK, plus a Château in France, we provide unbeatable life changing experiences for everyone. 
With the new school year in full swing, and with robust COVID-safe protocols in place, residential trips are once again providing a much needed breath of fresh air and rush of adrenaline for young people at our adventure centres across the country.
From 1st September, we're pleased to be able to offer travel insurance from our partners Endsleigh, which will protect your trip should it be impacted by COVID. It costs £4.26 per person per trip and you can find the full details here. Read more here about COVID-19 additional cover for cancellation here. 
In addition, we've updated our Terms & Conditions to ensure that, in case of national lockdowns, your booking is safe. You can read our full T&CS here.  
Some of our centres are already up to 80% full for the rest of the 2022 seaons, and space for 2022/23 is filling fast. Don't miss your chance to build character, resilience and confidence and so much more at Kingswood - contact our team to secure your space today.
The key steps we are taking to ensure everybody visits us safely are featured here. Download it to share with parents, students and colleagues.
ADVENTURE
  FOR
everyone
We welcome young people from schools, groups, international visitors and adults. During the holidays we also offer kids only camps and family adventures weekends.
Play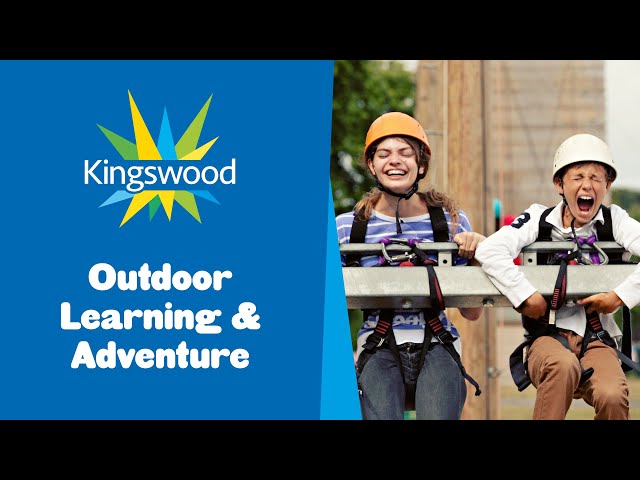 I'd like to say a big thank you to the Kingswood staff and to all of the leaders who came to help make it such a wonderful weekend for the girls.
Join our
TEAM
We're on the lookout for inspirational and dedicated people to join our team.
CLICK HERE TO APPLY
RECENT KINGSWOOD NEWS
For all the latest Kingswood news, features and offers, visit our blog