"Our school have been visiting the Chateau for the last eight years and every time the experience for our children has been amazing. The tailored programme and range of activities is fantastic. Our children return from the Chateau buzzing – a true trip of a lifetime."
"65% of students said that following a residential they are less likely to give up when school work is difficult."
"Fantastic for the children, it's like they have grown a foot taller in a week. Quiet and shy children have come out of themselves and confident children have developed leadership and group work skills."
"Instructors subject knowledge is excellent and their understanding of the demands of the exam specification and controlled assessments is good. The instructors are also able to work flexibly around what you require."
"Thank you for organising a truly enriching and enjoyable experience for our young people during our recent residential trip. The accommodation and facilities at Grosvenor Hall were of a commendably high standard and the way most of the activities were led and adapted made each day an achievement and one to celebrate."
"Our centre was in an ideal location with lovely views surrounding it. The activities taught us all a lot of things as a team and individually that the office probably couldn't."
"A extremely helpful team who made us feel very welcome. The site was ideal for our group and the activities were pitched at the appropriate level for our participants. We were kept well informed of future activities and this was a great benefit to us."
"53% of students said that a residential trip helped them to do better in their school work."
"The centre is outstanding. It caters for the needs of all of our students, gives them skills for life, builds confidence, enhances leadership skills and gives them an experience that they will remember for the rest of their lives."
"69% of primary students said that following a residential they get on better with other pupils in their class."
We welcome young people from primary schools, secondary schools and a variety of groups. During the holidays we also offer kids only camps and family adventures.
Play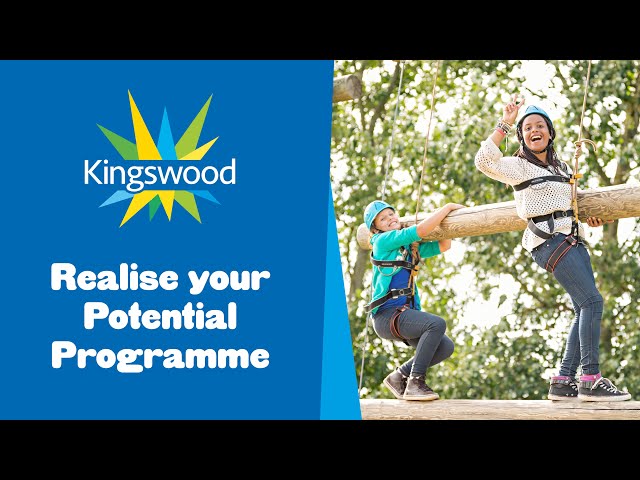 Join our team!
We're on the lookout for inspirational and dedicated people to join our team of outdoor adventurers. With a range of seasonal and long term roles available, you can work directly with some of the 165,000 young people we welcome to our centres each year – on activities such as archery, bushcraft, caving and climbing.
We also have other roles available from time to time including cooks, housekeeping and office based jobs. 
View our current vacancies